There are a lot of bookkeeping software options out there for small businesses. But what you need right now is a quick solution to your problem. QuickBooks offers many advantages for your business, making it an excellent choice for anyone searching for reliable accounting software.
This post discusses five reasons QuickBooks is the perfect choice for your business.
QuickBooks is user-friendly and easy to learn
QuickBooks has become a popular choice for small businesses because of its user-friendly design and easy learning curve.
With an intuitive interface and simple navigation, QuickBooks makes it easy for a novice to learn how to manage their financial information quickly.
The program also offers a range of helpful features, such as customizable invoicing, automatic payment reminders, and comprehensive financial reports.
This software is not just user-friendly; it's also highly efficient and reliable.
That makes QuickBooks the perfect solution for any small business looking to streamline its financial management process.
In my experience as a QuickBooks certified advisor, I have seen first-hand how valuable this program can be for small businesses.
So if you're searching for a practical yet straightforward way to keep track of your finances, QuickBooks is worth considering.
QuickBooks offers a wide range of beneficial features for small business
QuickBooks is a valuable tool for small businesses. The features of budgeting, invoicing, and financial reporting help streamline business operations by allowing for improved organization and planning.
The software also offers the ability to track expenses, generate tax forms, and accept online payments.
One unique feature is the ability to analyze business performance by industry, allowing for more accurate benchmarking and comparisons.
QuickBooks also offers extensive support resources, such as an online community forum and live expert assistance through their website or mobile app.
It provides a wide range of valuable features that can benefit any business looking to increase efficiency and profitability.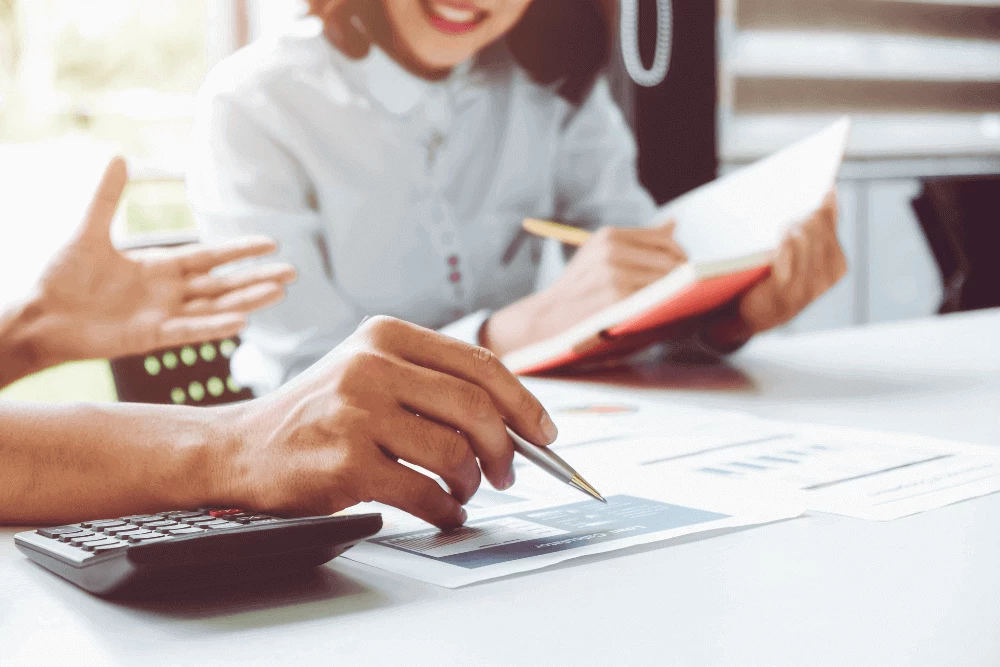 QuickBooks is affordable and has a variety of pricing options
Budget is always a top concern for small business owners. That's why QuickBooks offers a variety of pricing options to fit any budget.
Whether you need just the essential software or added features like payroll and invoicing, there's a plan for you.
And with the ability to pay monthly or annually, you have even more flexibility in managing your finances.
Not only is QuickBooks affordable, but it also saves money by streamlining accounting tasks and providing critical financial insights.
It's no wonder QuickBooks consistently ranks as one of the top choices for small business accounting software.
So if you're looking for an affordable solution to manage your finances, look no further than QuickBooks.
QuickBooks is reliable and backed by customer support
As a business owner, it's crucial to have reliable accounting software to keep track of your finances and handle essential tasks like invoicing and tax preparation.
That's why QuickBooks is a popular choice among small businesses.
Whether you have a question about setting up your account or encountering a technical issue, QuickBooks' team of experts is available to assist you.
This peace of mind lets business owners focus on running their businesses, knowing that their accounting needs are taken care of.
In addition, QuickBooks offers frequent updates to ensure that the program remains secure and efficient.
In general, it's no wonder why so many businesses rely on QuickBooks for reliable financial management.
This software helps you save time through inventory management
Small businesses can suffer losses without inventory management systems monitoring and maintaining their inventory levels.
In this way, Quickbooks also help businesses by giving critical data on their performance.
Enhanced automation integration helps you simplify operations and boost productivity by automating processes.
So, it won't take too long to manage your processes and will reduce any risk of errors.
Quickbooks helps avoid stocking issues to boost data accuracy. This way, you can have critical insight into inventory forecast and sales.
These insights can help you make better inventory management decisions. In addition, it also enables your business to create effective and accurate financial reports.
As a result, you could make informed decisions about your restocking strategies and your business' scalability.
Conclusion
Overall, using QuickBooks can provide peace of mind for business owners and make financial management a breeze.
QuickBooks is an excellent program for small businesses because it's user-friendly, affordable, and reliable. This software is a good choice if you're looking for accounting software to meet your needs.
We also provide expert advice and support so that you can get the most out of QuickBooks. Let us help you solve your accounting problems here