Imagine you're walking down the bustling streets of a city when the aroma of freshly baked bread wafts through the air, luring you toward a quaint bakery.
The lively chatter of diners echoes from the outdoor seating area of a nearby bistro, tempting you to sit down and join the fun.
These scenes might sound like mere snippets of daily life, but for many restaurant owners, they represent dreams that have come to fruition.
For those who share this passion for food, realizing their vision often begins with securing restaurant business loans. Let's embark on a journey to explore the world of restaurant financing, one appetizing bite at a time.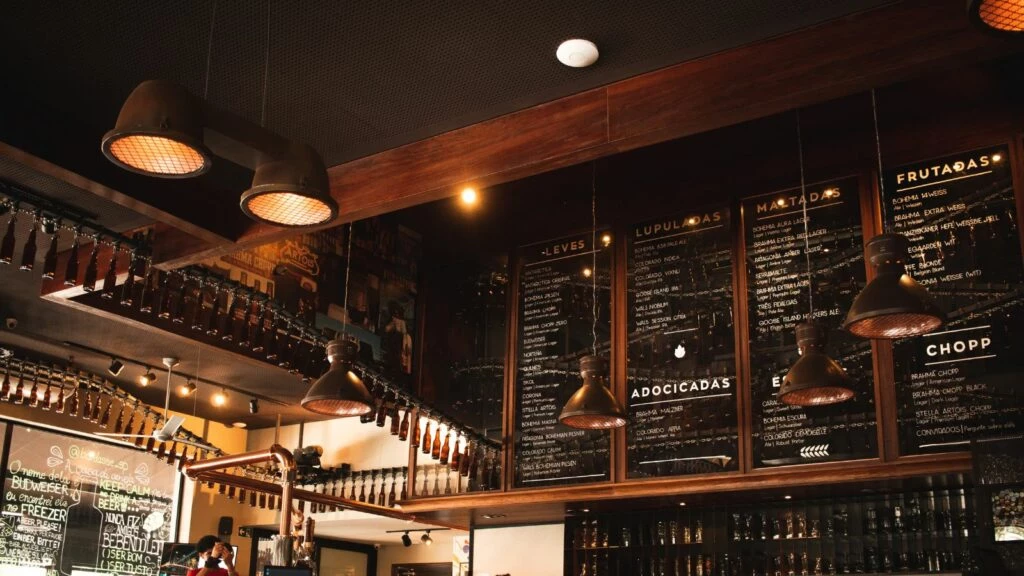 What Are Restaurant Business Loans?
Restaurant business loans are a lifeline for many aspiring restaurateurs. In the food and beverage industry, where competition is fierce, and margins can be razor-thin, having access to capital can make or break a business. A solid credit score can be crucial in obtaining these loans, as lenders often consider it when determining the borrower's creditworthiness.
The restaurant business loan is designed to provide financial assistance for various aspects of restaurant operations, from purchasing equipment and inventory to renovating spaces and funding expansion plans.
The importance of restaurant business loans cannot be overstated. With the right financing and a strong business credit score, restaurant owners can invest in their dreams, grow their businesses, and bring their culinary visions to life.
Type of Restaurant Business Loans
The world of restaurant business loans is diverse, with various financing options catering to different needs and situations. Let's look at some of the most popular loan types to help you achieve your goals.
Short-term Loans
A short-term loan is a financing option that provides quick access to funds, typically with repayment terms ranging from three months to two years.
These loans are ideal for restaurant owners who need cash urgently to address immediate needs, such as unexpected repairs, cash flow gaps, or inventory shortages.
You may also like: 5 Best Practices for Restaurant Inventory Management
To maximize short-term loans, borrowers should use them strategically, focusing on short-term objectives and ensuring timely repayment to avoid high-interest rates and fees.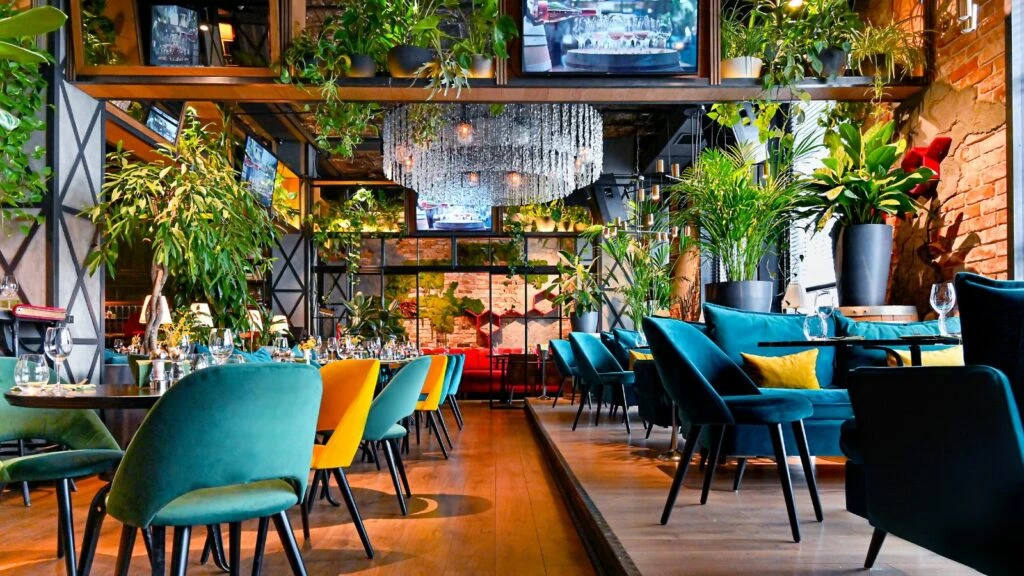 Long-term Loans
Long-term loans are financial solutions with repayment terms spanning two to 25 years. These loans are well-suited for restaurant owners who set their sights on long-term growth and expansion.
Some common uses for long-term loans include acquiring real estate, launching new locations, and undertaking extensive renovations.
To optimize long-term loans, borrowers should focus on investments that generate returns over time while maintaining a manageable debt load.
Equipment Loans
Equipment loans are designed to help restaurant owners finance purchasing or leasing essential equipment, such as kitchen appliances, furniture, and POS systems.
Discover 7 Proven Tips for Optimizing Restaurant Operations Management
These loans often have lower interest rates and longer repayment terms, making them an attractive option for those who need to acquire or upgrade equipment.
To optimize equipment loans, borrowers should invest in high-quality, durable equipment to increase productivity and improve customer experience.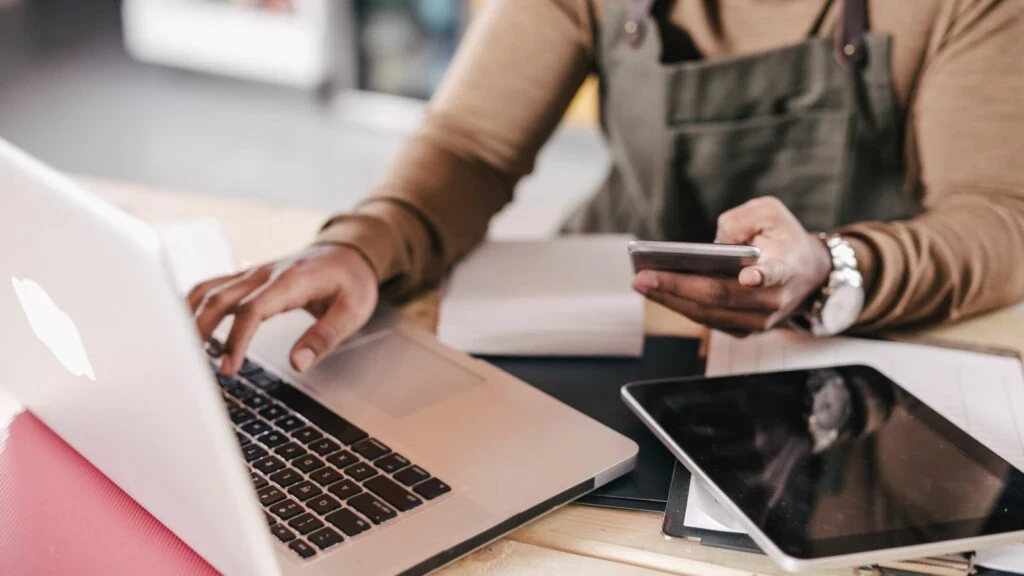 Merchant Advance
A merchant cash advance (MCA) financing option provides restaurant owners a lump sum of cash in exchange for a percentage of their future credit card sales.
This type of financing is suitable for restaurant owners with a high volume of credit card transactions and who need quick access to funds for short-term needs.
To optimize the use of an MCA, borrowers should ensure that the cost of the advance does not outweigh the benefits and plan their repayment strategy carefully.
SBA Loans
Small Business Administration (SBA) loan is a government-backed loan that offers restaurant owners favorable terms and interest rates.
These loans can be used for various purposes, including purchasing real estate, expanding operations, and buying inventory.
The SBA loan is particularly attractive to restaurant owners because of its relatively low-interest rates, longer repayment terms, and flexible eligibility criteria.
To optimize SBA loans, borrowers should have a strong business plan and demonstrate their ability to repay the loan on time.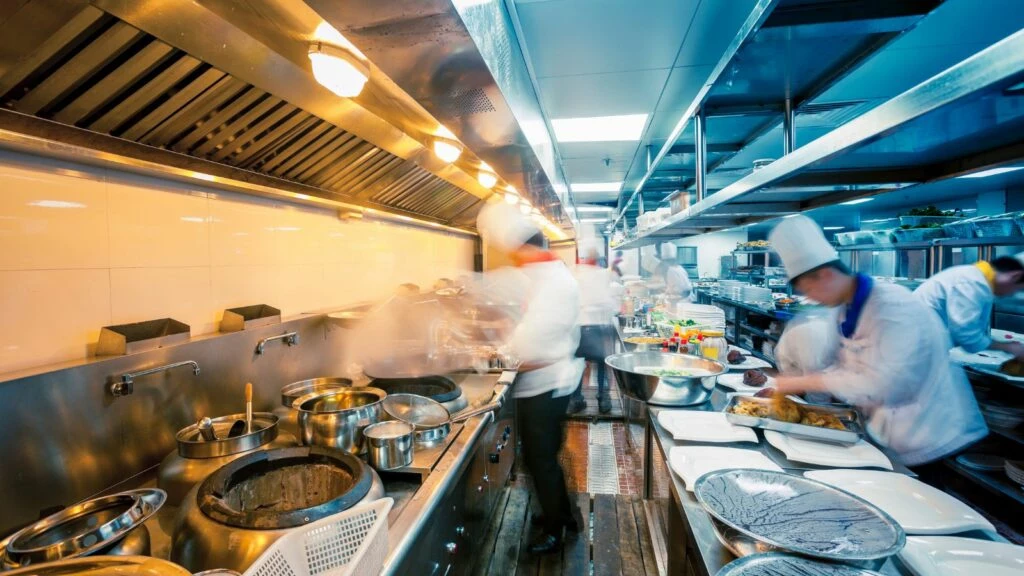 Inventory Financing
Inventory financing is a loan that allows restaurant owners to use their inventory as collateral to secure funding.
This financing option is ideal for businesses purchasing large inventories, such as seasonal ingredients or supplies.
To optimize inventory financing, borrowers should carefully manage their inventory levels and ensure they have a reliable system for tracking stock and sales.
Business Lines of Credit
A business line of credit is a flexible financing option allowing restaurant owners to draw funds up to a predetermined limit as needed.
This type of financing is ideal for businesses that require ongoing access to capital for day-to-day operations, such as managing cash flow or covering unexpected expenses.
To optimize a business line of credit, borrowers should use it strategically and repay the borrowed amount promptly to minimize interest charges.
Top 5 Restaurant Business Loans of 2023
As the restaurant industry continues to evolve, so do the financing options available to business owners. Let's look at the top 5 best restaurant business loans below:
Fora Financial
Fora Financial is a leading provider of restaurant loans, offering customized financing solutions to help businesses grow.
With a simple application process and fast funding, Fora Financial is an attractive option for restaurant owners needing capital.
Fora Financial is a personalized approach to lending, working closely with borrowers to understand their unique needs and tailor loan terms accordingly.
SmartBiz
SmartBiz is a lending platform that connects restaurant owners with SBA loans and other financing options.
With a streamlined application process and a network of preferred lenders, SmartBiz makes it easier for borrowers to access the funds they need to grow their businesses.
SmartBiz stands out because it is dedicated to helping small businesses succeed, offering resources and support to ensure borrowers make the most of their financing.
Crest Capital
Crest Capital is a reputable lender that offers various financing options, including equipment loans and leasing for restaurant owners.
With competitive rates, flexible terms, and a simple application process, Crest Capital is a top choice for businesses needing equipment financing.
Crest Capital is committed to providing personalized service, working closely with borrowers to find the best financing solution for their needs.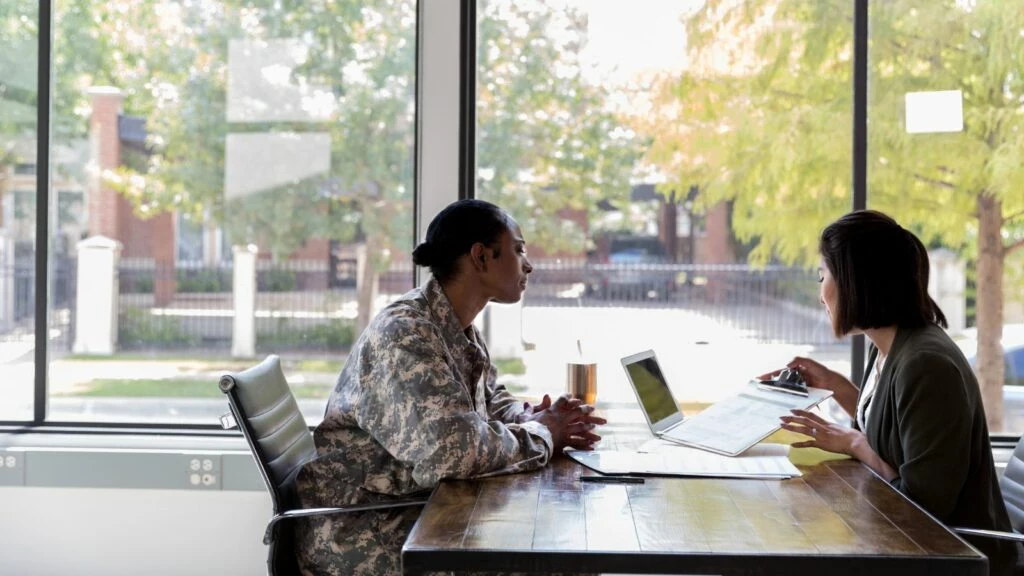 Fundbox
Fundbox is an innovative lending platform that offers business lines of credit and invoice financing for restaurant owners.
With a seamless online application process and fast approval, Fundbox provides quick access to funds for businesses facing cash flow challenges.
Fundbox's advanced technology makes it different, leveraging data and machine learning algorithms to assess risk and provide tailored financing solutions.
ARF Financial
ARF Financial is a leading provider of restaurant loans, specializing in merchant cash advances and unsecured loans.
With a focus on the food and beverage industry, ARF Financial understands the unique challenges that restaurant owners face and offers tailored financing solutions to meet their needs.
ARF Financial are flexible repayment terms, allowing borrowers to repay their loans through a percentage of future sales.
Step-by-Step to Get Funding For A Restaurant
Securing funding for a restaurant can be a complex process, but with the right approach, it's possible to bring your culinary dreams to life. Let's walk through the steps to obtaining financing for your restaurant.
1. Develop a Concept and Business Plan
The first step in securing funding for your restaurant is to develop a strong concept and business plan. Your concept should reflect your passion and vision for the restaurant, setting the stage for a unique dining experience that will resonate with customers.
Once you have a solid concept, create a comprehensive business plan outlining your goals, target market, and strategies for success. This document will serve as a roadmap for your restaurant's growth and will be crucial in attracting investors and securing financing.
2. Research the Market and Competition
Understanding the market and competition in your area is critical to your restaurant's success. Conduct thorough market research to identify trends and customer preferences and study the competition to find potential gaps or underserved niches.
By understanding the competitive landscape, you can tailor your offerings and marketing strategies to differentiate your restaurant and attract customers, increasing your chances of success.
3. Create a Unique Brand Identity
Creating a unique and memorable brand identity is vital for standing out in a crowded restaurant industry. Develop a distinctive brand name and logo that reflect your restaurant's concept and values, and establish a consistent brand voice that will engage and resonate with your target audience.
A strong brand identity will help your restaurant stand out and build a loyal customer base.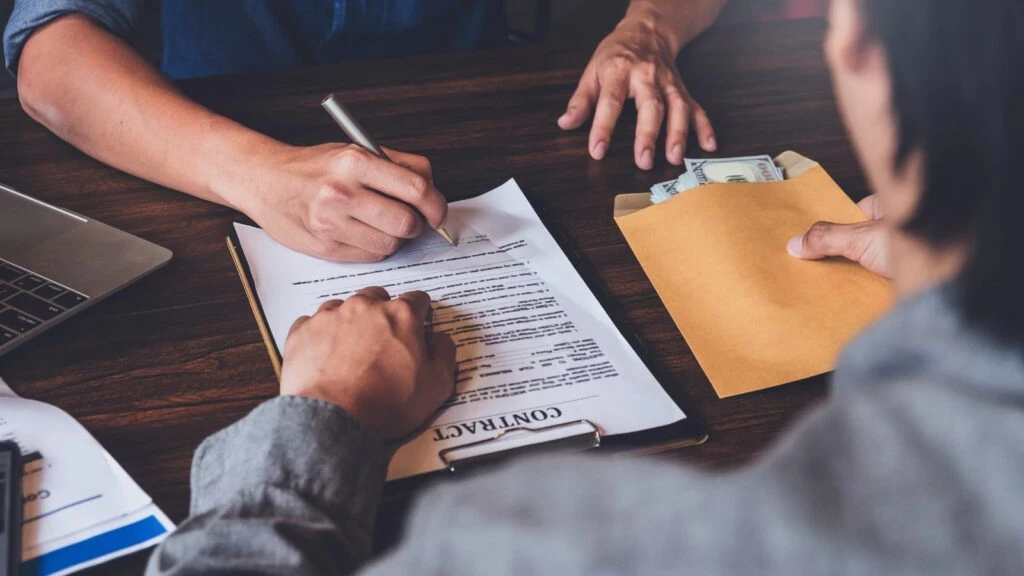 4. Develop a Detailed Financial Projection
A well-prepared financial projection is crucial in securing funding for your restaurant. Estimate your startup and ongoing expenses, and create realistic revenue and profit forecasts.
These projections should be based on solid research and understanding your target market, competition, and operational costs.
A detailed financial projection will help you plan for success and demonstrate to investors and lenders that you have a viable business model.
5. Choose the Right Location and Premises
Selecting the right location and premises for your restaurant is a critical decision to make or break your business. Consider factors such as foot traffic, visibility, accessibility, and local demographics when evaluating potential locations.
Additionally, consider lease terms, property conditions, and necessary renovations to ensure your chosen space aligns with your business plan and budget.
6. Obtain Necessary Licenses and Permits
Before opening your restaurant, obtaining all necessary licenses and permits is essential. Research local regulations and requirements and apply for permits promptly to avoid business opening delays.
Failure to obtain the appropriate licenses and permits can result in fines, legal issues, and even forced closure.
7. Set Up an LLC or Corporation (Optional)
Setting up an LLC or corporation can offer legal and financial protections for your restaurant business. Consult with a legal expert to determine the best business structure for your specific situation, and register your business with the appropriate government agency.
This step is optional but can provide significant benefits regarding liability protection and tax advantages.
8. Create a Professional Pitch Deck
A professional pitch deck is vital to attracting investors and securing funding for your restaurant. Develop a compelling presentation highlighting your business plan, financial projections, and unique selling points.
Tailor your pitch deck to your target audience, potential investors, lenders, or partners to maximize your chances of securing funding.
9. Network with Potential Investors
Connecting with potential investors is vital for securing the funding you need for your restaurant. Attend industry events and conferences to meet like-minded individuals and potential investors, and leverage social media and professional networks to expand your connections.
Building relationships with investors can open doors to funding opportunities and valuable partnerships.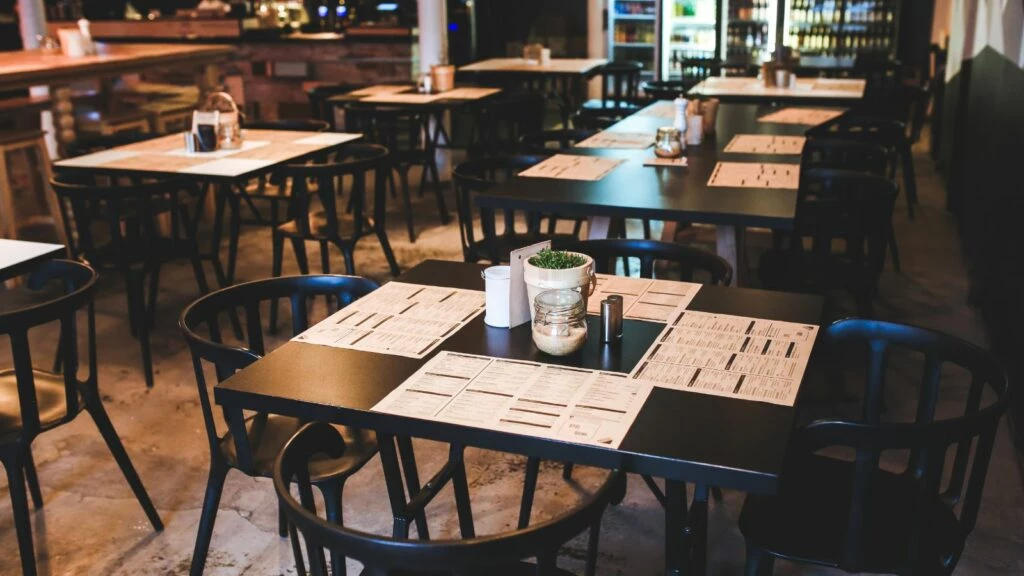 10. Apply for Bank Loans or Small Business Grants
Research available loan options and eligibility criteria, and prepare specific loan applications for bank loans or small business grants. Be ready to provide financial documents, a strong business plan, and evidence of your creditworthiness.
Applying for multiple restaurant financing options can increase your chances of securing funding and help you find the best terms and conditions for your restaurant business.
11. Explore Crowdfunding and Alternative Financing Options
Crowdfunding platforms and alternative financing options, such as peer-to-peer lending, can provide additional funding sources for your restaurant.
Research suitable platforms and create compelling campaigns that showcase your unique concept, passion, and commitment to success.
Engaging with potential backers and sharing your story can generate interest in your restaurant and potentially secure additional funding.
12. Secure Investor Commitments and Finalize Agreements
Once you have identified potential investors, work closely with them to secure commitments and finalize agreements. Review terms carefully and ensure they align with your business plan and goals.
Be prepared to negotiate and remain flexible, keeping in mind that building strong relationships with investors is crucial for the long-term success of your restaurant.
13. Begin Construction and Renovations (if necessary)
With secured funding, it's time to begin construction and renovating your chosen premises. Work with reliable contractors and architects to create a functional and visually appealing space that reflects your restaurant's concept and brand identity.
Keep a close eye on progress and budget to ensure your project stays on track and within financial constraints.
14. Hire and Train Staff
Hiring and training a dedicated team is essential for providing exceptional customer experiences and ensuring your restaurant's success.
Identify the key positions needed for your restaurant and recruit talented individuals who share your vision and passion. Invest in comprehensive training to ensure your team is prepared to deliver top-quality service and uphold your restaurant's standards.
15. Execute a Marketing and PR Strategy
Implement a strategic marketing and PR plan to generate buzz and attract customers to your restaurant. Utilize social media, local advertising, and targeted promotions to reach your intended audience and showcase your unique offerings.
Partner with local influencers, host special events and engage with your community to build awareness and anticipation for your grand opening.
16. Grand Opening and Ongoing Operations
Celebrate your restaurant's grand opening with a well-organized event that showcases your unique concept and dining experience.
Continue to refine and improve your operations based on customer feedback and financial performance, and stay committed to providing exceptional service and memorable experiences for your patrons.
17. Monitor Financial Performance and Adjust Strategy as Needed
Regularly review your restaurant's financial performance and compare it to your initial projections. Identify areas for improvement and adjust your strategy as needed to ensure your restaurant's continued success.
By staying vigilant and adaptable, you can navigate challenges and position your restaurant for long-term growth and profitability.
In Conclusion
Navigating the world of restaurant loans may seem daunting. Still, with the correct information and strategy, securing the funding needed to bring your culinary dreams to life is possible.
By understanding the various loan types and providers and following a step-by-step approach to obtaining financing, you can set your restaurant on the path to success.