Hey Prime pals, listen up! Amazon is gearing up to launch a special shopping event exclusively for Prime members – Prime Big Deal Days! Don't miss the opportunity to snag some of Amazon's top seasonal deals, and this extravaganza is happening across a grand total of 19 countries.
The Prime Big Deal Days event will be available in the following countries: Australia, Austria, Belgium, Brazil, Canada, China, France, Germany, Italy, Japan, Luxembourg, Netherlands, Poland, Portugal, Singapore, Spain, Sweden, the U.S., and the UK.
Check out the announcement from Doug Herrington, CEO of Worldwide Amazon Stores, on LinkedIn.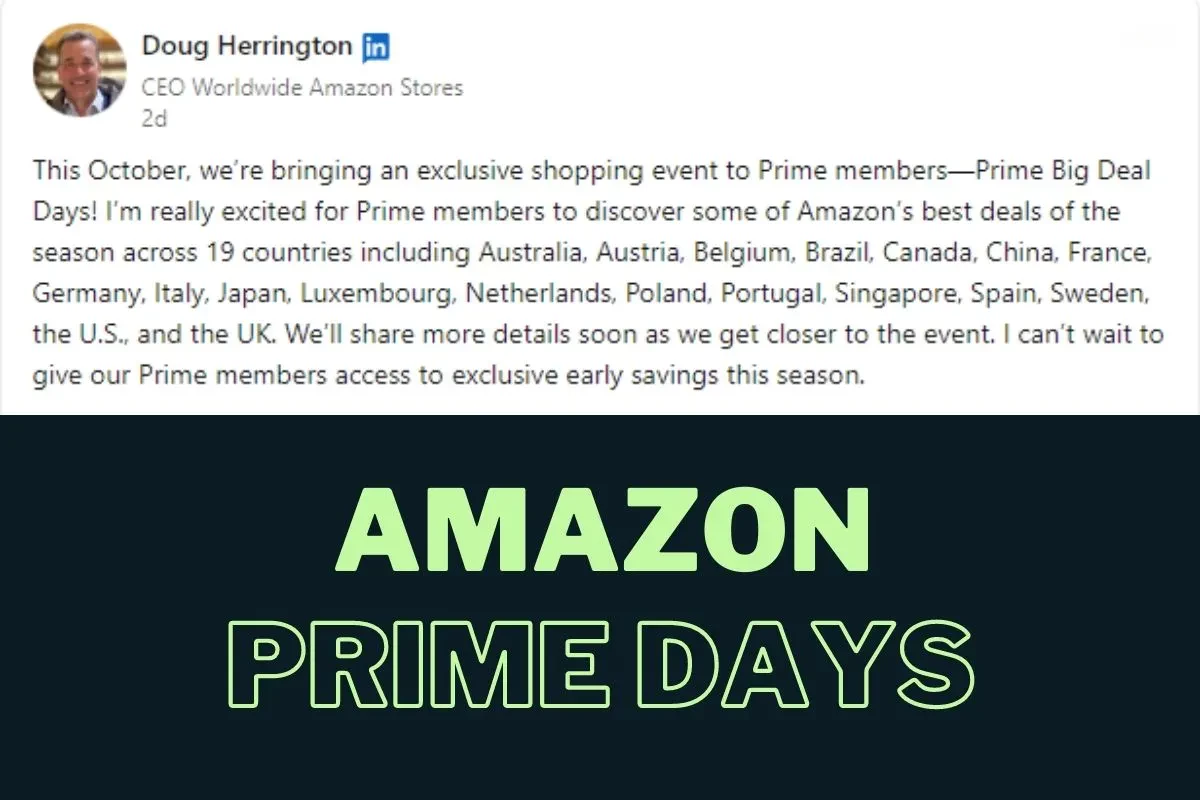 We'll be sharing more specifics as the event draws near. Stay tuned for more updates!
At the same time, tax extension deadline is coming, it's your last chance to file your tax in tax year 2022. SO, work on it ASAP, or else you can hand your papers to us and enjoy a stress-free tax season during Amazon Prime Days!
For Amazon sellers, this is your precious opportunity to boost your stores' revenue. Remember the 48-hour Amazon Prime Day event held in July? The company witnessed a substantial 6.1% rise in U.S. online sales, totaling $12.7 billion, as reported by Adobe Analytics. Amazon disclosed that they sold a remarkable 375 million items globally throughout the event, and their optimistic third-quarter guidance, issued last week, is believed by analysts to be a direct result of the strong performance during Prime Day.
Focus on sales, leave the tax and bookkeeping to us!
>>You may also like: