Amazon bookkeeping can be tricky for even the most experienced small business owners and entrepreneurs. With multiple financial responsibilities, customers include invoicing customers, tracking expenses and deductions, and staying up-to-date on obligations.
Ensuring that you carry out the bookkeeping processes correctly to meet local laws and maximize profits is essential. This comprehensive guide delves into Amazon seller bookkeeping, equipping you with the knowledge to manage your finances and operate like a pro proficiently.
Key Takeaways
Inventory management is critical for Amazon Sellers. It's the cornerstone of successful bookkeeping and can help to maximize profits, avoid costly mistakes, and make decisions that improve operations.
As an Amazon seller, keeping accurate records of all business transactions and filing any relevant documents securely to avoid potential tax problems is important.
Additionally, look out for deductions associated with sales taxes and other credits, which will help you save money on taxes each year.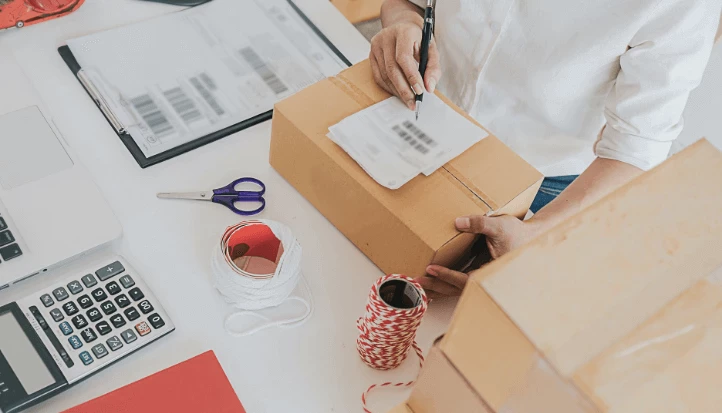 How Amazon Business Can Benefit From Bookkeeping
Bookkeeping is essential for any Amazon business owner. It lets you track all your financial transactions, such as total sales, inventory purchases, operating expenses, taxes, and more. This ensures that your reporting is accurate and up-to-date come tax season.
See how you can optimize your Amazon Inventory Management System in 2023
Having a financial activity record helps you make better decisions when managing your business. You can easily see where money is being spent or analyze trends in customer spending. You'll also have an easier time tracking any discrepancies or issues when they arise.
Bookkeeping also allows you to reduce risks associated with running an eCommerce business on Amazon. You have complete visibility into your finances to ensure that transactions are correctly registered and recorded for accuracy and compliance.
Additionally, many amazon sellers don't realize they need a sales tax permit when they begin their online business – something that needs special attention during tax time!
Overall, bookkeeping simplifies many complexities associated with running an Amazon business and lets you focus on what matters most: growing your business!
Amazon Bookkeeping: The Top 4 Factors To Consider
For amazon sellers to ensure their bookkeeping is kept correctly up-to-date throughout the year, several important factors need attention when creating or updating their accounting system.
Obtaining a permit from the state, understanding applicable accounting methods, staying current with accounts payable and receivable, and selecting suitable software solutions are all obligations for Amazon FBA sellers.
Automating these tasks can save time while ensuring accuracy when maintaining financial records throughout the year. We discuss these top factors below in greater detail: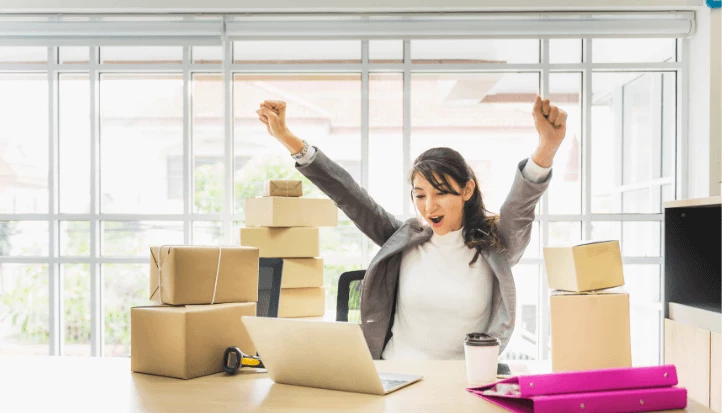 Sales Tax Permit
When trading in Amazon, obtaining a permit from your state is essential. The requirements may vary depending on where you live, so you should research to ensure that you comply with applicable regulations.
It is significant for the small business owner involved in selling digital goods or services and those selling items throughout multiple states.
In addition, for Amit's FBA sellers, it's also essential to comply with Amazon's FBA tax policy which may differ from the state taxes collected from customers.
Accounting Methods
Having an effective accounting system is paramount for the success of any small business owner. It clarifies the firm's financial activities and helps to create sound strategies for future growth.
When setting up a proper accounting system for amazon sellers, there are several methods they could use, such as accrual accounting and cash basis accounting; your choice will depend on factors such as size, type of company, and industry you're in.
Consider your options carefully and choose what works best for you based on your commercial objectives and legal obligations.
Accounts Payable
Staying on top of accounts payable should also be a priority if running a successful Amazon business is one of your goals. You will need to keep track of all orders placed by customers and invoices sent out to suppliers – this includes payments made online via credit cards or PayPal and physical money transfers.
It's essential to note down all expenses related to shipping products/services, customer service costs, advertising fees, etc., and ensure that bills are paid on time every month to avoid penalties or late payments from creditors.
Accounts Receivable
Managing accounts receivables is also essential when dealing with customers who buy products/services from your store on Amazon.
It would be best to understand revenue generated throughout the year, quantity sold of certain items/services at different times, etc., to determine trends that could help improve processes related to customer satisfaction and overall performance within the firm.
A good practice is monitoring customer feedback so that you can implement changes to guarantee quality products or services your business provides on the Amazon platform while increasing customer retention rates.
6 Factors to Consider When Choosing Accounting Software for Amazon Bookkeeping
Given the large number of accounting software options available for businesses, there are several considerations (QuickBooks, Xero, Sage, Zoho Books) to remember when selecting one for use with Amazon Seller Bookkeeping.
Discover Top 10 QuickBooks Features that Small Businesses Should Know
These include user-friendliness, pricing, automation features, integrations, security, and scalabiliit'sAdditionally; it's a good idea to read reviews and speak with customer support representatives before choosing accounting software. You can better understand how different solutions work from helpful resources.
#1: User-friendliness
When choosing the right bookkeeping software for amazon sellers, user-friendliness is an essential factor to consider. Look for intuitive solutions and make it easy to manage your finances.
Ease of use should apply to the setup process and general day-to-day tasks such as creating invoices or reconciling bank accounts. That solution is easy to use and will save you time and stress in the long run.
#2: Price
The price of accounting software cavity considerably, so it's essential to compare different options before settling on one. To get the most bang for your buck, look for features in the package you're considering and determine whether those features meet your needs.
Additionally, make sure you understand any potential hidden costs, such as setup fees or additional functionality fees.
#3: Automation Features
Automation is a great way for Amazon's streamlined bookkeeping processes, so look for accounting solutions with built-in automation capabilities, such as automated reminders when bills need to be paid, and invoices become overdue, as well as the automatic import of bank transactions into your books.
Features like these will save you time and money from manually entering the changing data.
#4: Security
Security is always a concern when dealing with sensitive financial information, so ensure the accounting solution offers strong security measures such as encryption protocols and secure access controls.
It should also have auditing capabilities that track who has accessed what data and when changes are made to your books. Finally, look for support from software providers in case of any unexpected issues or problems with unauthorized access attempts.
#5: Scalability
As your business over time, the demands on your existing Amazon FBA accounting software could outpace its ability to provide timely updates, resulting in inaccurate records or lost data if not addressed quickly enough by an upgraded solution.
Therefore look for solutions that offer scalability features so they can "grow" alongside your business without needing excessive manual intervention from yourself every step of the way!
#6: Customer Support
No matter how good a piece of software might be – there may come times when assistance is needed – especially surrounding complex calculations or tricky integrations issues with third-party.
So remember the importance of customer service & technical support teams – who can often work quickly & efficiently behind the scenes diagnosing & resolving whatever issue arises – effectively allowing users to continue working uninterrupted!
Six Common Bookkeeping Mistakes to Avoid as an Amazon Seller
Many business owners often need to recognize potential mistakes they could easily avoid, especially those new to eCommerce.
You may also like: Amazon FBA CPA – How to Choose The Right Expert?
From failing to keep accurate records and not staying up-to-date on sales taxes to relying solely on Amazon Seller Central – it pays off to be aware of common pitfalls so that you can correct action before creating long-term issues with tax obligations. We list eight common mistakes below:
#1: Failing to keep accurate records
A crucial part of managing finances effectively is keeping accurate records. With this, businesses may avoid tax issues in the future. To ensure accuracy, bookkeepers should maintain detailed notes on all business transactions and file all relevant documents securely.
#2: Undercharging for shipping costs
Underestimating shipping costs can lead to unexpected expenses, particularly for international orders where fees are often much higher than domestic orders. It's essential for business owners to factor in these additional costs to remain profitable.
#3: Missing necessary deductions
Bookkeepers must keep track of deductions associated with sales taxes and other applicable credits, as they can represent significant cost savings each year. Failure to claim applicable deductions could result in paying more taxes than necessary.
Related post: 10 Common Mistakes in Amazon Bookkeeping
#4: Relying solely on Amazon Seller Central account
Although Amazon's Seller Central account provides helpful reporting tools, relying solely on it can be limiting. It would be better to consult professional services or use robust third-party accounting solutions to access more comprehensive features and analysis capabilities beyond what Amazon offers natively.
#5: Not keeping up with sales tax
Sales taxes can be a significant and often complicated issue for amazon sellers. Amazon sellers must stay up-to-date on sales tax regulations as they vary from state to state. You should keep records accurately to track how much is owed and what has already been paid. Also, Amazon Seller Central has made filing taxes easier by providing sellers with automated sales tax filing services.
#6: Misclassifying employees or contractors
Businesses must remember that employees have different classifications and responsibilities and contractors. It's essential to ensure all workers are classified correctly to avoid unnecessary legal disputes in the future.
How XOA TAX can help you with Amazon Bookkeeping Services
Amazon bookkeeping services are perfect for those looking to save time while ensuring accuracy throughout the year regarding their financials and meeting their tax obligations come tax season!
Our XOA TAX team provides comprehensive bookkeeping services at an affordable rate for our clients who sell products on Amazon. This includes all financial record-keeping from invoicing customers, tracking expenses, and identifying deductions – we take care of everything so your business can stay compliant with local laws.
Reach out to our team of experts at XOA TAX today to get the help you need with your Amazon bookkeeping needs.